2014
29.08.2014 | Summer 14
Dear friends,
we´ve had supercool times on several summer festivals. Below just some random pics to share with you.
Cheers and keep your good karma.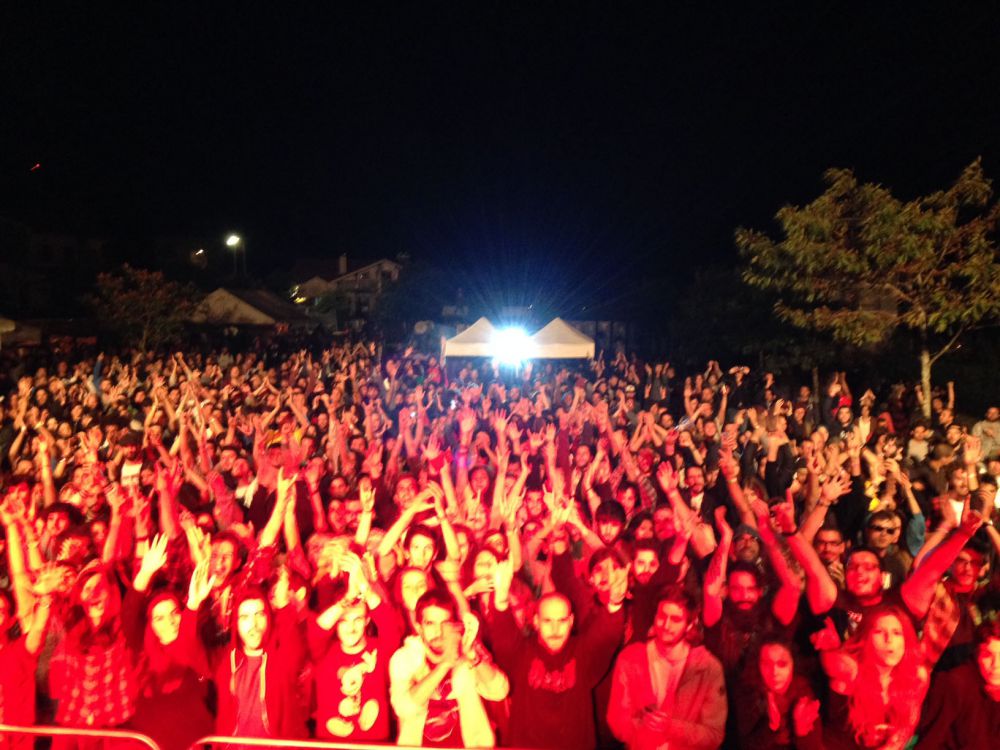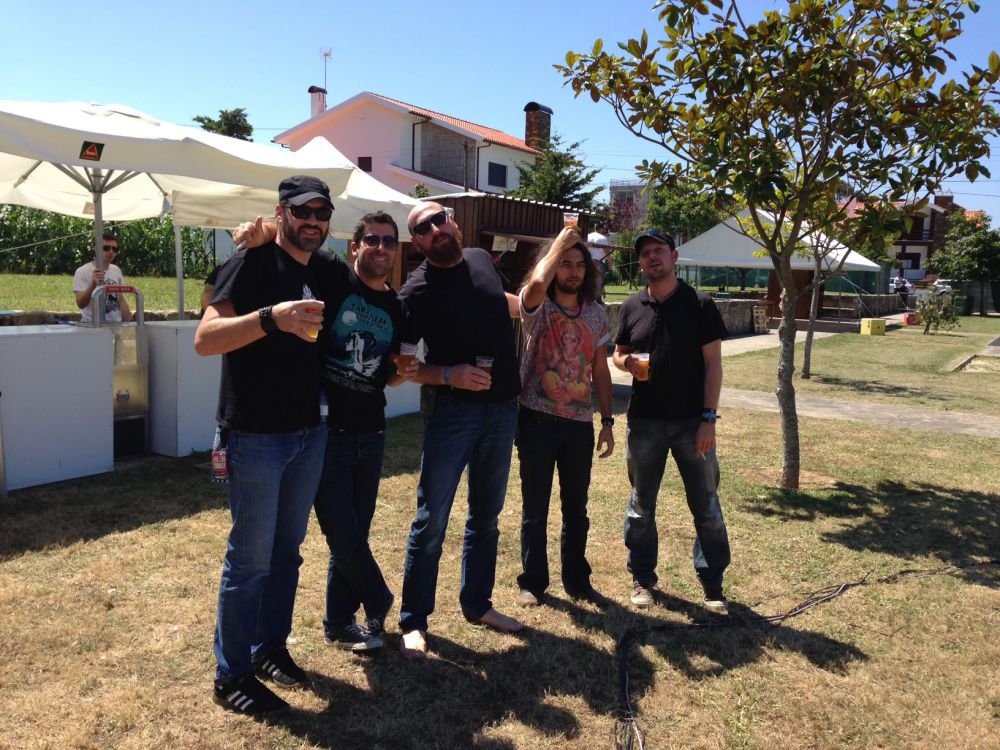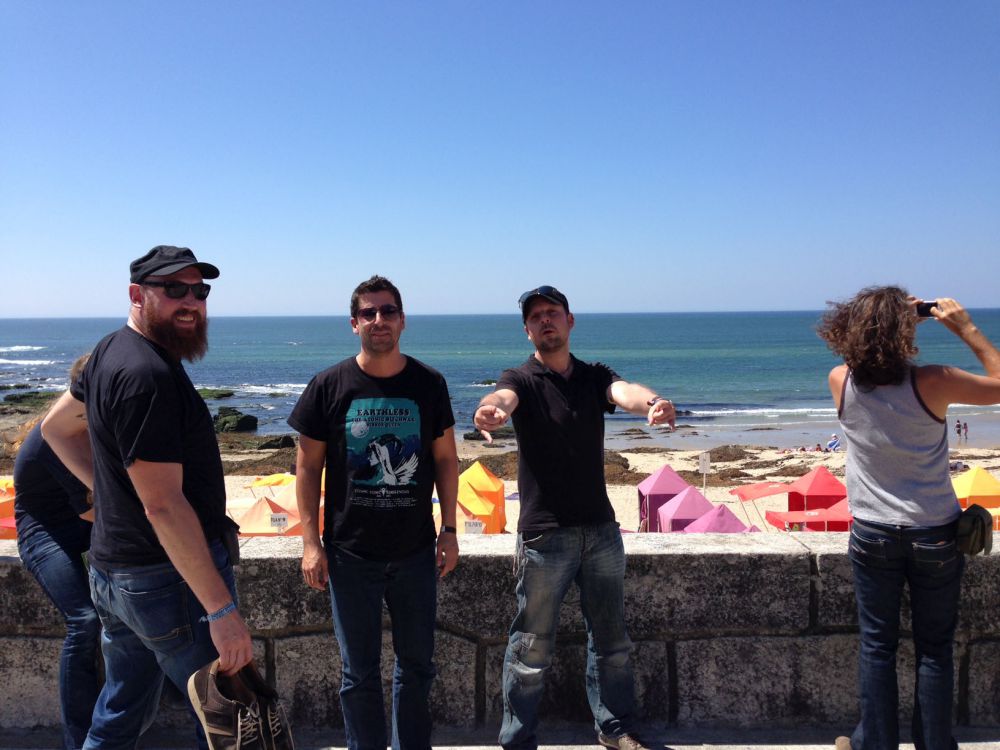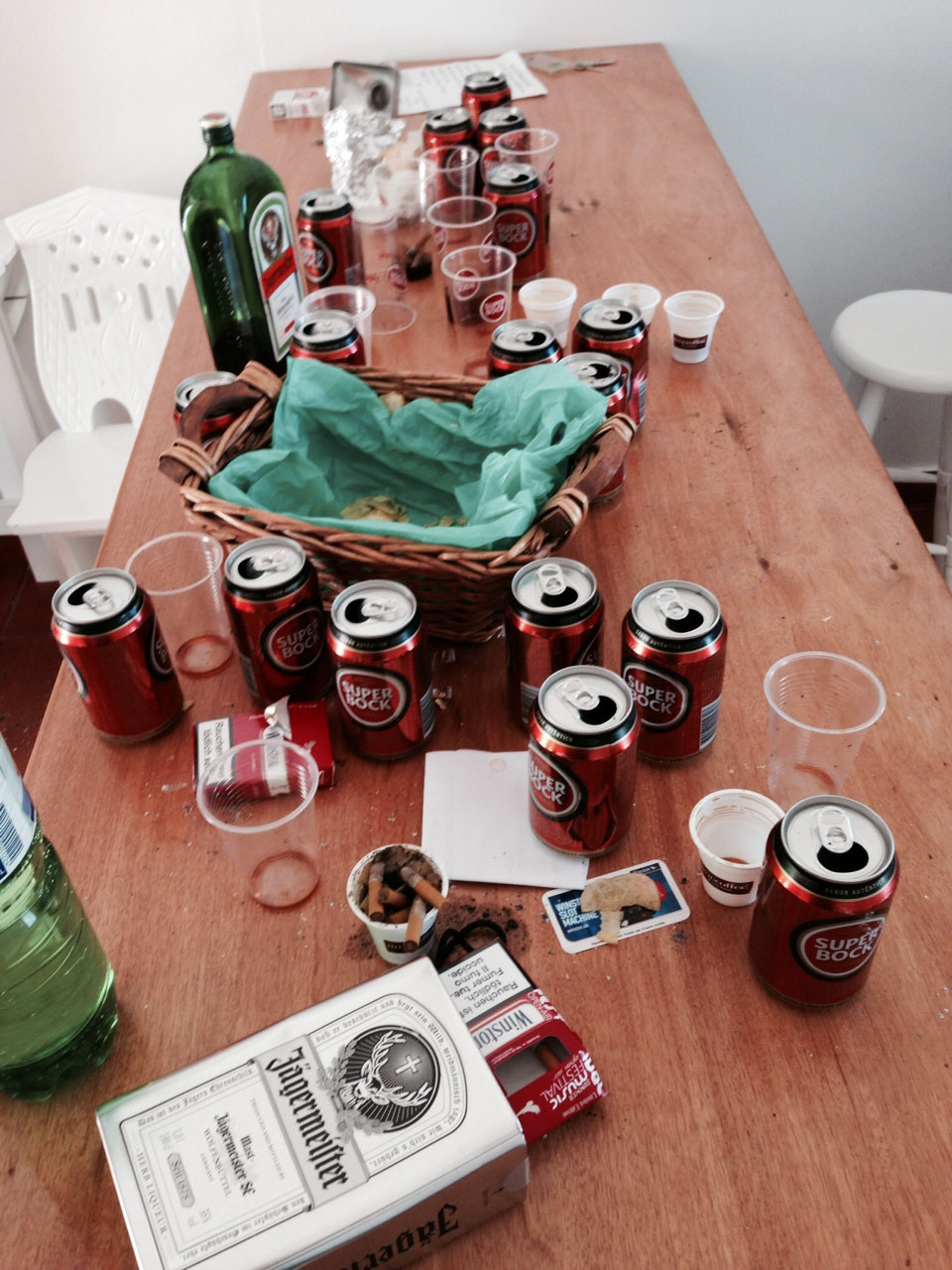 21.08.2014 | Thanks for great summer
Hey Friends,
during the last weeks we had really great times at several festivals. Big thanks to all people who made this possible!! We enjoyed every single second! Now we are taking a break from live playing, continue working on new material and promise to be back in 2015 with a new album, tour and festival appearances.
Keep your good Karma!!!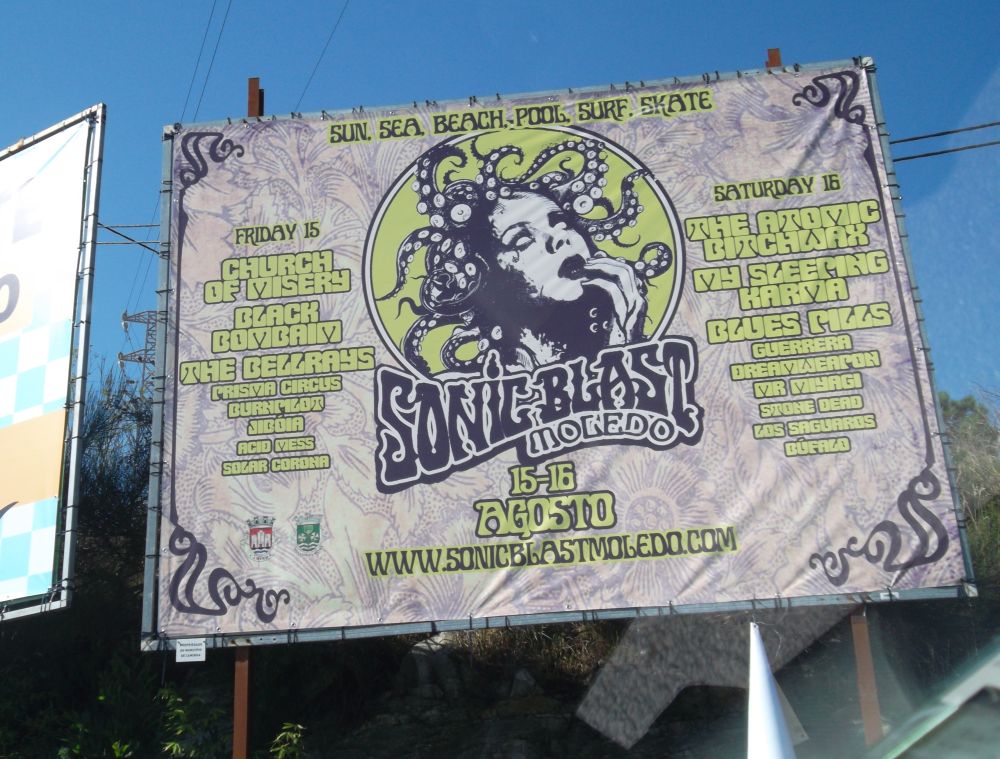 05.08.2014 | Sauzipf warmup cancelled
Dear Friends,
due to an unforseen job situation we are forced to cancel our show in Millstadt/ Sauzipf warm up this thursday. One of our bandmembers got his vacation cancelled by his boss. We are very disappointed and apologize to the Sauzipf Team and our fans! The shows at Pietrasonica Festival and Lake on Fire Festival will happen as sheduled.
Keep your good Karma

28.07.2014 | Summer Shows
Dear friends,
we are happy to do some cool summer shows in the next weeks.
Upcomming weekend is dedikated to our fans in Switzerland.
01.08. CH - Sargans - Out in the gurin festival
02.08. CH - Martigny - Palp festival (balcony)
03.08. CH - Martigny - Palp festival (club show)
Hope to see you there!
Cheers

03.06.2014 | Russia - part two
Dear Russia,
we are very proud to announce our second trip to Moscow and Staint Petersburg. We´ll play a club show in Stint Petersburg and Moscow and the Trimurti-Festival close to Moscow in between.
Hope to see you there. Nastrovje

30.01.2014 | Hamburg
Hey friends,
it has been a long time since we have played in the north of Germany. So Hamburg it is....soon....
Date: 23.05.2014
NIGHT OF THE LIVING DEAF Vol.II
feat. MY SLEEPING KARMA, THE MOTH, MANTAR, HEAT, BONE MAN plus DJ ACID TRUCKER
Venue: KLUBSEN
More to come....
Keep your good Karma

24.01.2014 | First announcement 2014
Friends of My Sleeping Karma,
we are very happy about this first announcement in 2014.
Finally we come to the bros & sis in PORTUGAL.
Love (&) good Karma!!!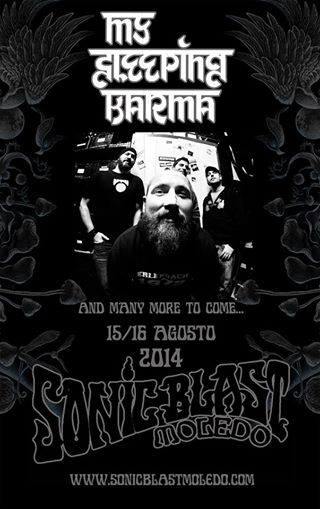 2013
31.12.2013 | Thanks for a great 2013
Hey Friends,
thanks to all of you for a great 2013.
We had the chance to play great festivals and clubshows, to meet old friends and make new ones.Thanks also to the buddies of colour haze for the combined tour (good karma). We wish you all a peaceful ending of 2013 and only the best for 2014!
Keep your good karma!

28.11.2013 | Last shows 2013
Dear Friends,
Two last shows are left for this year, before we take a longer break to write and record a new album.
Both shows will happen on NOV 30. In the afternoon @ Psychedelic Network Festival (sold out, sorry) and in the evening in a small but very cool venue in the area of Würzburg (Kulturschock Königshofen).
Keep your good Karma

08.10.2013 | Back Home
Hey Friends,
we're back home. Tour has been a blast and we truly enjoyed every show, your response has deeply touched us! Big thanks to you all for showing up your support and to our super cool bus driver Jule for the safe and cool drive. Thumbs up for our bavarian bros of Colour Haze & their crew for bringing a cool vibe on this tour. See you all soon again on October 19th Keep It Low - Festival .
Peace brothers & sisters ! The Karma guys.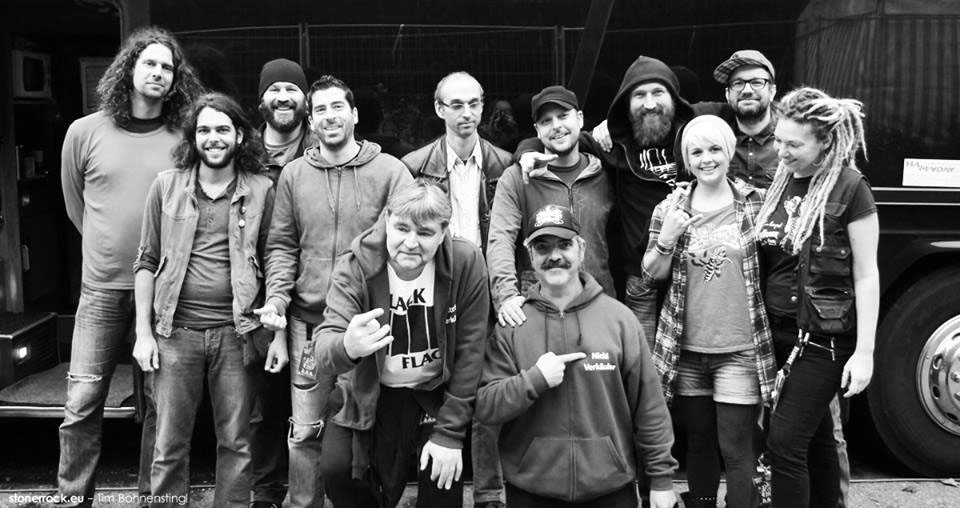 25.09.2013 | Shop
Hey friends,
Our shop is back online. Still some things to optimise - but works so far....
Keep your good karma

09.08.2013 | Page mode
Dear friends,
We have to say sorry for the bad performance of our Webpage. The whole system broke down some days ago for no reason. Now we´re running on low level standby system just to have something visible. The shop is completely down. Our Webmaster will try to fix this as fast as possible. Stay tuned.
The Karma guys

25.06.2013 | Merci Hellfest
Fiends!
We are back home from Hellfest. It was a pleasure to be there, feel the vibe and see all this fantastic bands. We really had a lot of fun, met old friends as well as we found some new ones.
We would like to thank the Hellfest team for the perfect organisation and service as well as the guys from Jack Daniels for spending us a very nice evening
Last but not least thanks and hugs to all the fans for watching our set.
Keep your good karma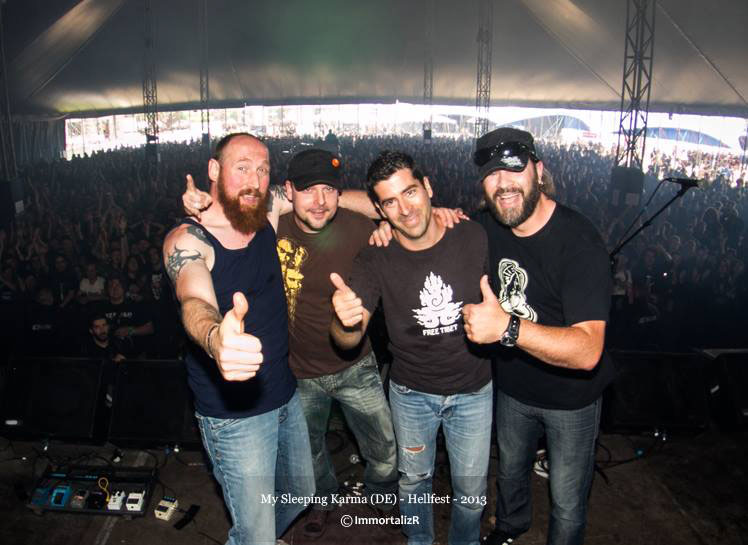 11.06.2013 | Tourvideo online
Friends;
Now it is the time to get a bit sentimental....... looking back to 2012, we like to share something special with you. As you might have recognized, we have been on the road throught Europe for four weeks supporting Monster Magnet's Spine of God Tour. So far that was like the biggest karma adventure ever and we enjoyed every single minute of it.
For giving you the chance to gain a slight insight of tour lives we invite you to be part of the journey. Below you can find a brand new tour video. Take your seat and enjoy!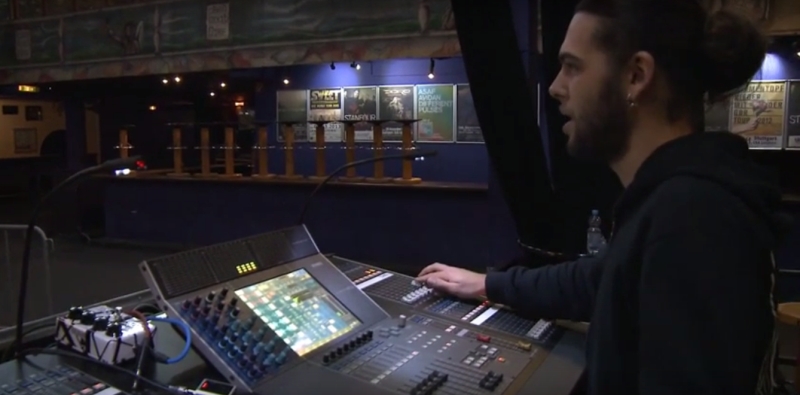 Muchas gracias and all hails to our brother Tim from stonerrock.eu for filming and editing the video. You did a fantastic job and you are now an official member of the karma family.
Cheers

14.05.2013 | Thank you Russia
Russia!
What a great experience for us! Thank you Andrey for working out a great moscow show! Hugs to Vova and Ian for taking care of us in St Petersburg and special greetings to Vladimir, stage organizer at the amazing Systo Solar Festival. All you crazy fans and folks in Russia: Thank you for supporting us big time! We love you!
My Sleeping Karma need a lot of sleep now :-)

31.03.2013 | MSK goes Russia
Dear Friends;
We are proud to announce a small tour throught Russia in may. The Karma will travel to Moscow and St.Petersburg for two club shows and one festival in between.
CU there
Keep your good karma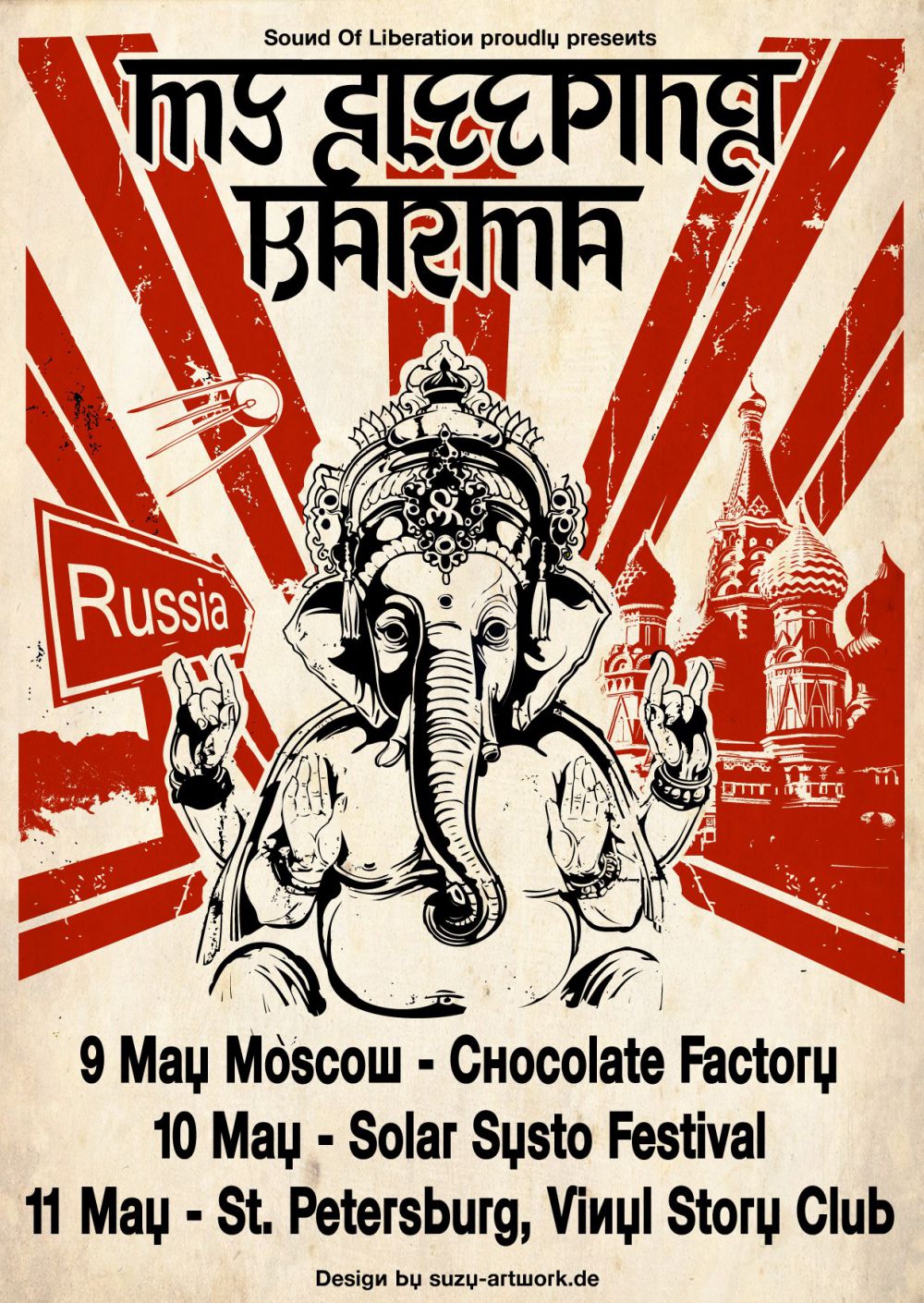 03.01.2013 | HAPPY NEW YEAR!
We wish you all a happy new year!
May all your dreams become real!

During our last tour we had several press-people on board. Tim Bohnenestingl from stonerrock.eu joined us for one week to do a tourvideo. A first preview of his awesome work below. Special thanks to you Tim!!

Keep your good karma

2012
13.12.2012 | EUROPEAN TOUR
Dear Friends,

Monster Magnet "Spine of God 20´th anniversary" - tour is now history. We visited lots of interesting and as well as some less interesting places in Europe and we would like to thank the following people who helped us making this tour a great success.
Special thanks to our youngster Rene Hofmann for the good sound. You did a great job even if you/we often had no chance for sound-check.Very special thanks to Horst who played five gigs for norman - just over night without any rehearsal!

Thanks to our busdriver Dirk for more than 10.000 km of save driving. Hugs to Beth for doing merch as well as lots of organization things. Thanks to Bobo for always having a new saying about Karmas timing.
Dave Wyndorf & Monster Magnet Band & Crew: Thank you for having us on your European tour. Respect to you all for your kindness and professionalism.
And last but not least the most important thing: thanks to all our fans for your unbelievable support!
Keep your good Karma!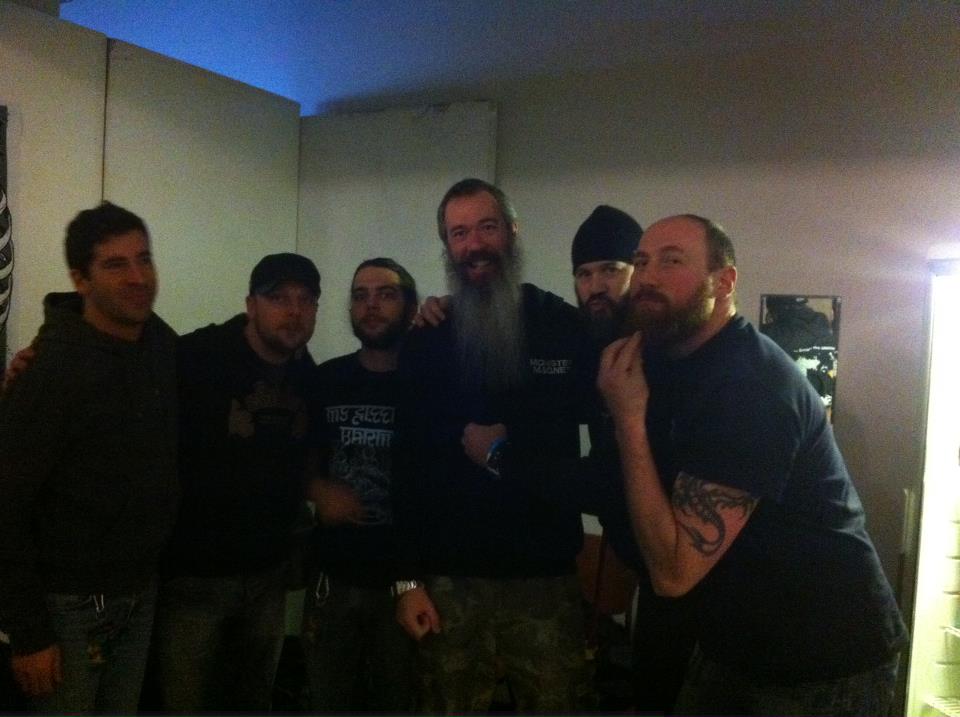 29.11.2012 | HELLFEST 2013!!!
MSK goes Hellfest! Merci! ;O)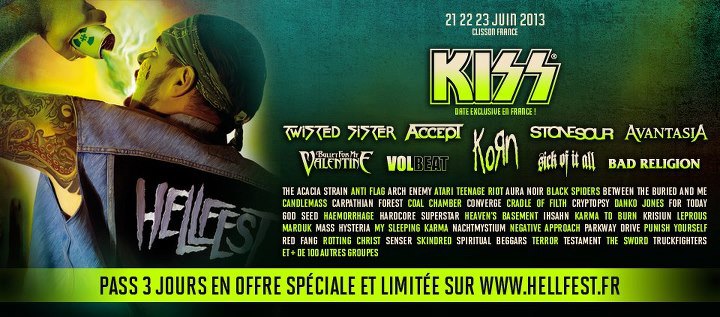 18.11.2012 | Tourbook
Hey Friends,
We´re on the way throught Scandinavia and try to keep you updated in our Tourbook.
Check it out
Cheers
The Karma Guys

05.11.2012 | TOUR COUNT DOWN
Dear Friends,
only a few days left and we are heading northwards to start the european tour supporting Monster Magnet.
We are all looking forward to meet you on the concerts...

Also, our new webshop is finally online. CD´s, Vinyls, Shirts, Hoddies & Goodies and more Please check the "order" section.

Cheers
The Karma Guys

12.10.2012 | MSK IN GERMAN CHART RANKING
Hey Friends;
We are the number 11 of the Top 20 German Newcomer Long Play Charts with our new album "Soma" !!!
Thanks to all of you!
Keep ypur good Karma

27.09.2012 | NEW ALBUM IS OUT!
Our new album " SOMA" is out now and we are very happy :-)

My Sleeping Karma says a big THANK YOU to Sebastian & Ben @ Napalm Records for their believe and the hard work they have put into this release.

Thank you to Stefan from Colour Haze for helping out with recording equipment.
Thumbs up to Sheyk rAleph & Holzner/Kaleun for their bonus tracks. Gracias to Denny, Burney, Cindy for updating our web contents.
A big bow to Sebastian Jerke for his unbelievable cover artwork…everybody should check out the vinyl version!

To our friends and fans:
It´s always an exciting moment when you release a new album. This 4 th My Sleeping Karma album could only happen because of all your support over the last years. All your personal, kind words before and after the concerts, the emails and feedback we receive(d) from you was and is our biggest motivation to keep on doing our thing. We are looking much forward to see you all on the road in the next weeks.

Cheers with some "SOMA" and keep your good Karma!
Steffen, Seppi, Norman, Matte
My Sleeping Karma

20.09.2012 | METAL HAMMER REVIEW FOR SOMA
Friends,
our Track "Ephedra" is on the CD compilation of the current Metal Hammer Magazine.

The Metal Hammer Review for "SOMA" in now available in our "press"-area. By the way: counting the days...28 of September is official release date..stay tuned, we come up with some more news....

31.08.2012 | NEW SHOW SIEGEN VORTEX
Dear Friends,
we just confirmed a new show on October 5 at Club Vortex in Siegen. The shows in Siegen and the day after in Cottbus @ Blue Moon Festivals will be the Release Shows for our new album "SOMA".

You will have the chance to buy the new CD and Vinyl at these shows!
Cheers

29.08.2012 | FIRST SOMA REZI
Daer Friends,
The first (german) review of our upcommig album Soma is now available. Check it out:
19.08.2012 | SONG PRELISTENING
Hey Friends,
Now you got the chance to prelisten one song from our upcomming album "Soma". A five minute version of "Ephedra" could be streamed in our "Media"-section.
Enjoy

08.08.2012 | Pre-order new shirt
Friends,
Also a brandnew My Sleeping Karma T-Shirt could be preordered in the Napalm shop. Check here:

06.08.2012 | Pre-orders now possible
Hey Folks,

our new album "SOMA" can already be pre - ordered via Napalm Records mailorder and webstore:
http://tiny.cc/mysleepingkarma-soma
Choose between the 6 page CD Digipack or the limited double LP version.

Vinyl Freaks should check out this one:
Strictly limited edition to 300 gatefold copies in MARBLED White-Black 180 gram heavy vinyl incl. 2 bonus tracks. EXCLUSIVELY AVAILABLE VIA THE NAPALM RECORDS MAILORDER AND ONLINE STORE. First orders will receive a FREE EXCLUSIVE FOLDED A2 MY SLEEPING KARMA Poster
Keep your good karma

26.07.2012 | Release date new album
Dear Friends,
The official release for our upcomming album "Soma" is
now fixed on 28/09/2012.
Here is a fist cover-preview: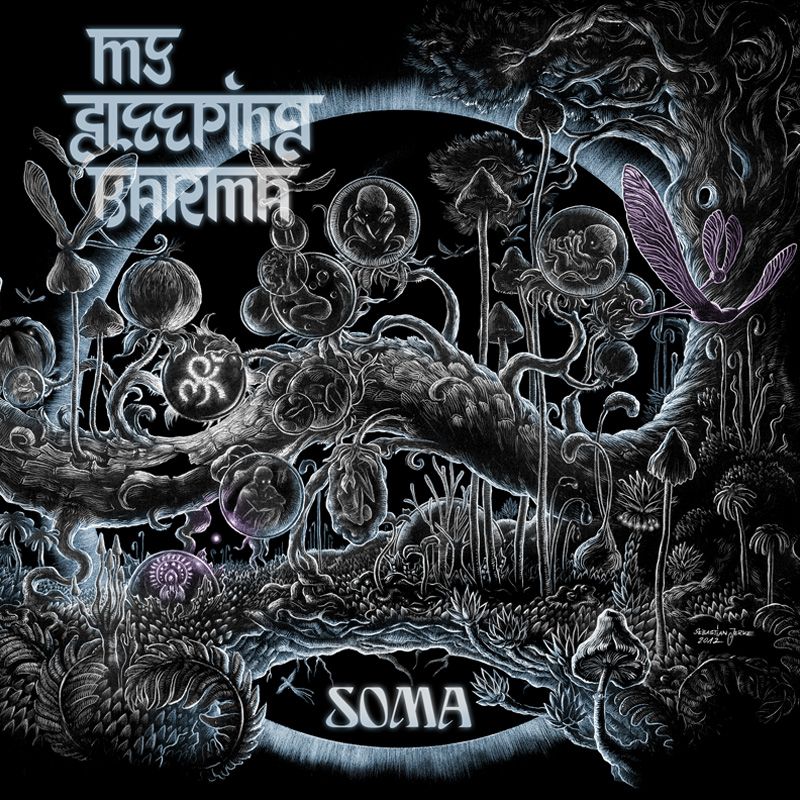 The enclosed product info sounds as follows:
MY SLEEPING KARMA have already achieved an considerable status in the music scene by releasing superb albums and playing incredible live shows. The fourth alum "Soma" follows the band's own individualistic and atmospheric path towards enlightenment. Following the meaning of the album title ("Soma" is the intoxicating drink of the gods), the instrumental Psychedelic Groove Rock of the German quartet enhances the consciousness in a truly hypnotic and bewitching manner. The multilayered compositions move skilfully between heavy rock riffs and enchanting melodic parts with a high level of calmness and beauty. "Soma" is visually complimented by Sebastian Jerke's artwork that is filled with astonishing details and beauty. "Soma" offers the perfect movie soundtrack to everybody's own inner journey. Just be warned, you may never want to leave again! Psychedelic Groove Rock!
Keep your good karma!

29.06.2012 | MY SLEEPING KARMA supporting MONSTER MAGNET
Dear Friends and Fans,

we are delighted to announce that My Sleeping Karma will be the support act on Monster Magnet´s SPINE OF GOD 20th Anniversary Tour - Europe Fall 2012.

The Spine of God Record is a unique and legendary masterpiece of psychedelic Rockmusic.The album has always been a huge influence for young bands and is a milestone in rock history.

My Sleeping Karma are honoured and thankful for the chance of touring with Monster Magnet. We will have our new album with us. Official release is planned for end of September. Please check out the tourdates, we are looking forward to see you all again,soon.

SPINE OF GOD 20th ANNIVERSARY TOUR – MY SLEEPING KARMA supporting MONSTER MAGNET

12.11.2012 NOR Bergen, Garage
13.11.2012 NOR Haugesund, Byscenen
14.11.2012 NOR Oslo, Rockefeller
16.11.2012 FIN Tampere, Pakkahuone
17.11.2012 FIN Helsinki, Tavastia Club
19.11.2012 SWE Linkoping, Garden
20.11.2012 GER Hamburg, Gruenspan
21.11.2012 F Paris, La Maroquinerie
23.11.2012 UK London, Electric Ballroom
24.11.2012 UK Manchester, Academy 2
26.11.2012 GER Stuttgart, Longhorn
27.11.2012 A Vienna, Arena
29.11.2012 CH Pratteln, Z7
30.11.2012 CH Zurich, Plaza
01.12.2012 GER Erfurt, Stadtgarten
03.12.2012 GER Aschaffenburg, Colos Saal
04.12.2012 GER Saarbruecken, Garage
06.12.2012 GER Krefeld, Kulturfabrik
07.12.2012 BEL Brussels, AB
08.12.2012 NL Eindhoven, Speedfest

24.06.2012 | Metal Fest
Hey friends;
We had a lot of fun playing the three Metal Fest Festivals Germany east/west and Austria. Thanks to all for your support and the overwhelming feedback. Here´s a short video with some impressions from the Metal Fest Austria.
Keep your good karma!

23.06.2012 | CD-Production phase finished
Dear friends,
We´ve finished the CD-recording as well as the mastering. Also the cover-artwork is nearly ready to release (thank you Sebastian - great job!).
Stay tuned.
Cheers the karma guys

12.03.2012 | MSK STUDIO RECORDINGS
Dear Friends,
we are currently in the studio - recording our new album. We are planning the release for end of summer.
Stay tuned!

27.01.2012 | MSK LIVE 2012
We had a great year in 2011 with playing such amazing events like Hellfest, Stoned from the Underground and the Up in Smoke Tour. Until the new record comes out, we keep it a bit low with upcoming live shows. So far we have decided and confirmed the following gigs/festivals

May 18 Nephten/Deutz, Freak Valley Festival
with Colour Haze, Lonely Kamel, Glowsun and many more rockfreaks.de/festival
May 19 Potsdam, Watersessions Boatride
May 31 Metalfest Austria, Mining am Inn
with Kyuss Lives, Orange Goblin, Witchcraft and many more brutal metal acts http://www.at.metalfest.eu

June 1 Metalfest Germany East, Dessau
with Kyuss Lives, Orange Goblin, Witchcraft and many more brutal metal acts www.de.metalfest.eu

June 8 Metalfest Germany West, Loreley
with Kyuss Lives, Orange Goblin, Witchcraft and many more brutal metal acts www.dewe.metalfest.eu
Juni 9 ROTORMANIA II http://rotormania.de
July 22 Burg Herzberg Festival, Breitenbach am Herzberg with Sungrazer, Lonely Kamel and many more
more shows to be announced soon! Keep your good Karma! Cheers the Karma Guys.

27.01.2012 | NEW MERCHAINDISE
Our new zip jackets ( colour: chocolate/gold) were sold out during the last tour.
You will find them back in our upcoming new shop during the next weeks as well as some other new shirts and Items…. Do yourself something good during these cold days
Cheers

27.01.2012 | NEW RECORD 2012
We hope that all of you had a peaceful start into the new year.
Here are the latest news from the MSK camp.We are busy writing on new material for our 4 th studio album. The release is planned for summer/fall this year.
We don´t know the exact date yet, but it will happen in 2012 - promised!

2011
14.12.2011 | Postpone our show next Saturday
Dear Friends,
we are very sorry to announce, that we have to postpone our show next Saturday due to health reasons.

My Sleeping Karma were much looking forward to play this last show of the year and to celebrate with you and our dutch colleagues "Sungrazer".

We want to thank our friend Volker, organizer of the show, for all his promo efforts in the last couple of months. As soon as we get a new date from the venue, we let you know. Thanks for your understanding and keep your good Karma.

- Seppi, Steffen, Norman, Matte -

28.11.2011 | MSK MYSPACE WEBSITE
Hey Friends;
We don´t support our Myspace-page anymore. Since the strategy change of Myspace the relevance has been decreased massively. As an alternative we set up a new official MSK-side on Facebook:
http://de-de.facebook.com/MySleepingKarma?sk=wall&filter=12
Check them out!
Keep your good karma

25.11.2011 | UP IN SMOKE 3
Thank you very much dear friends and fans for unforgettable 16 days during the Up in Smoke III Tour. It was a pleasure for us to play for you... Also a big thanks to Lonely Kamel, The Machine and Samsara Blues Experiment for the good times and the great vibe.

31.10.2011 | My Sleeping Karma On The Road
Hey friends,
My Sleeping Karma is currently on the road in germany, switzerland, austria, france, the netherlands and belgium joining Samsara Blues Experiment, Lonely Kamel and The Machine for the UP IN SMOKE VOL. III tour. We started with two really cool shows in Siegen and Heidelberg before being guests at the Rosenkeller in Jena once again. We are looking forward to welcome you to any show on this tour and putting your ears on some brand new Karma songs as well as to three other great bands. Muchas gracious to everyone who is supporting us and special thanks to our bus driver Charly.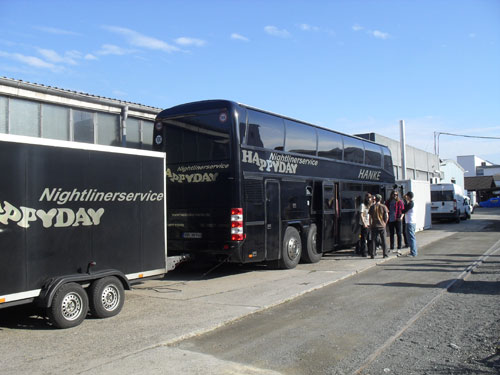 14.10.2011 | MY SLEEPING KARMA Sign With Napalm Records
My Sleeping Karma are very thankful and excited for the opportunity to work with one of the most important record labels in the independent heavy/rock scene.

During several meetings, Napalm´s representatives gave us always the feeling of real understanding in My Sleeping Karma´s musical journey. We were impressed by their open minded thinking as it is surely not usual to give an instrumental psychedelic rock band a chance. The band wants to say a big THANK YOU to all the people supporting us over the years. This step would not have been possible for us without you!

-Keep your good Karma -


04.10.2011 | Thanks London! Thanks Stefan!
Dear Friends,
some news before we hit the road to meet you all (hopefully) during the Up in Smoke III Tour.
Thank you very much dear people in London! You made our first UK concert ever really unforgettable. It was an amazing night and we promise to come back soon.

Some of you might have read it in the last Elektroasch Newsletter. My Sleeping Karma will release their new album in 2012 on another record label. We took our time for that decision but we feel it is the right thing to do.
We will announce our new collaboration end of next week.
The band wants to thank Stefan Koglek from Elektrohasch Rec. for all his work, his constant support and the good times. Stefan never tried to "bound" the band on his label and we appreciate very much his professional understanding for our next step.

By the way, Elektrohasch will release the sold out vinyl versions "My Sleeping Karma" and "Satya" in the next weeks.

Stay tuned & Keep your Karma

29.08.2011 | My Sleeping Karma goes London!
My Sleeping Karma goes London! We are happy to announce our first UK show ever! My Sleeping Karma on Sept 30 th @ Purple Turtle in Camden.
-Keep your good Karma -

14.07.2011 | STONED FROM THE UNDERGROUND & HELLFEST
A big THANKS to all you guys supporting our shows at Hellfest and Stoned from The Underground.
It was really a HELL of FUN for us to play those big stages….

The Karma Guys are taking a break and working on more new material during the next months.

We´ll be back on stage on Sept 17 th in Potsdam (Lindenpark) and afterwards in the following cities during the Up in Smoke III Tour
| | | | |
| --- | --- | --- | --- |
| 28-Okt | GER | Siegen | Vortex |
| 29-Okt | GER | Heidelberg | Kosmodrom |
| 30-Okt | GER | Jena | Rosenkeller |
| 31-Okt | GER | Esslingen (bei Stuttgart) | Komma |
| 1-Nov | CH | Zürich | rote Fabrik |
| 2-Nov | GER | Marburg | KFZ |
| 3-Nov | GER | Hamburg | Molotow |
| 4-Nov | NL | Tilburg | 013 |
| 5-Nov | BEL | Antwerpen | Trix |
| 6-Nov | F | Paris | Glazart |
| 7-Nov | GER | Cologne | Underground |
| 8-Nov | GER | Konstanz | Kantine |
| 9-Nov | A | Wien | Arena |
| 10-Nov | GER | Munich | Feierwerk |
| 11-Nov | GER | Berlin | Festsaal Kreuzberg |
| 12-Nov | GER | Dresden | Groovestation |
We keep you updated!
Enjoy your summer and Keep your Karma!

Hellfest (France) - 17 June 2011
Live pictures by Anthony Dubois

11.04.2011 | Rüsselsheim Gig
Our Gig in Rüsselsheim Rind will take place on May 20 not May 21.
17.03.2011 | JAPAN
We are very much impressed and as well shocked by the thíngs happened in Japan. We´d like to express our deepest sympahty for the japanese people. We wish you strength and confidence in these dramatic days…!
Keep your Karma!

17.03.2011 | New material
Friends of the Karma, we started composing material for a possible new album in fall 2011. For that reason we will only play a couple of shows in the 1 st half of the year. We keep you posted for any updates… Meet us live here:

08.04. B Leuven, Sojo´s (+ The Machine)
09.04. Schüttorf, Komplex ( + Rotor)
21.05. Rüsselsheim, Rind ( + Quantum Fantay)
17.06. F – Clisson, Hellfest
-Keep your good Karma -

17.03.2011 | MSK in TOP 50
Yearly Poll in the Eclipsed Magazine

Our current album "TRI" made it on Pos. 45 in the category "Best Album of
the year 2010".
-Keep your good Karma -

2010
8.12.2010 | Karma
Right before X mas, we want to thank everybody of you for supporting our music. The release of our Album "TRI", the European tour with Brant Bjork, the summer festivals, the trips to Greece and Romania, etc, etc were again highlights in our musical and personal lives!!!!

08.12.2010 | Forecast My Sleeping Karma in 2011
We are concentrating on writing new material in the next couple of months. Our rough plan is to release a new CD/LP in fall 2011 combined with a European Tour.

We are proud to be already confirmed for the Hellfest in June, our first show ever in France.

07.12.2010 | NEW STUFF IN STORES
you´ll find the "Ganesha Shirt" with yellow print (both sides) as well as brand new Zip Jackets in "vintage grey" colour for men and in "black" for the girls.

We only got a couple of the unique "vintage grey" colour, we will replace them with black ones after sold out.

01.12.2010 | MSK playing at Home
Last Gig in 2010 @ MSK´s hometown Aschaffenburg /Germany
We would be happy to welcome you these Friday in Aschaffenburg Germany. My Sleeping Karma will play a headline show @ "Colos Saal" – Live Club. Doors are at 8 p.m.
Venue Info, Route description and tickets : www.colossaal.de

This will be our last gig for a while, as we will continue writing new material in the next couple of months.

04.10.2010 | MSK at the Hellfest 2011!
Hey bros,
My Sleeping Karma will be part of Hellfest 2011 in Clisson/France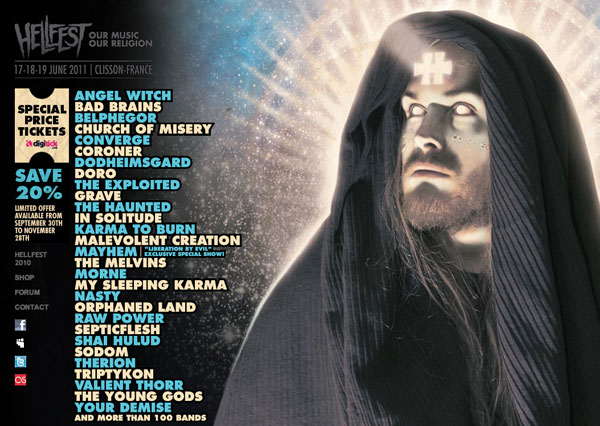 30.07.2010 | MONSTER MAGNET & MY SLEEPING KARMA SOLD OUT

16.06.2010 | MSK ive at Duna Jam 2010
Hey bros!
In our "pictures" section you will find some pics of our dunajam gig!

03.06.2010 | MSK in German TV
Hey friends!
The German TV ARD will show one concert of our last tour together with Brant Bjork. The concert has been recorded in Cologne Underground on 28. of March 2010. You can watch it in the night between Sunday to Monday, 2010-06-07 00.15 am - 02.30 am on WDR.
Sunday, 2010-03-28 - Cologne, Underground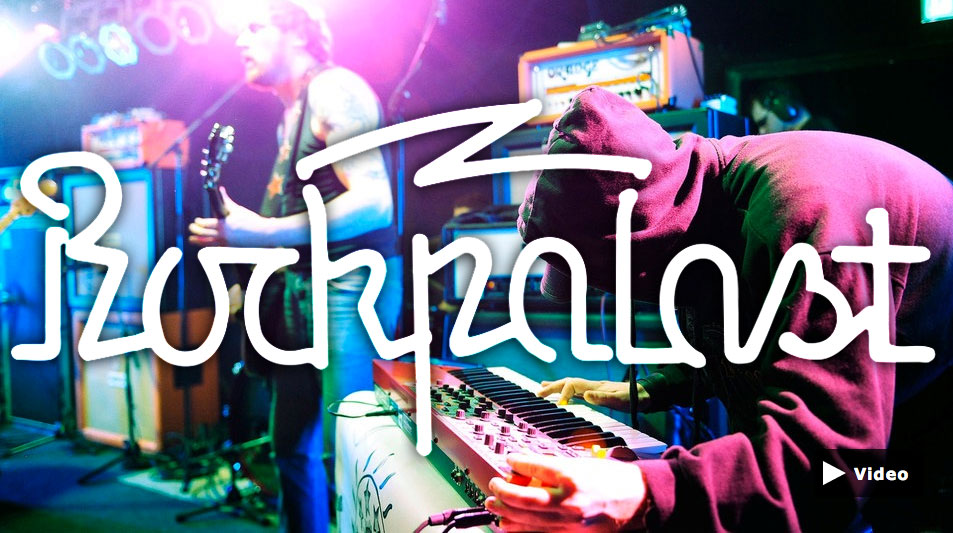 21.04.2010 | MSK Goes Church
Freunde des Karmas,
am Freitag Abend spielen wir in der Alten Neuendorfer Kirche in Potsdam - Babelsberg. Es gibt noch letzte Karten für das Konzert zu ergattern. Wer gerne noch dabei sein möchte, kann sich hier Tickets ordern: http://www.waschbar-pdm.de/
Wir freuen uns auf Euch!
MSK

10.04.2010 | Concert cancelled!
Dear Friends in east germany.
We are sorry that we can´t play the concert with Brant Bjork in Jena next Thursday. We are coming back to play the "Rosenkeller" on October 22. See you all there...

09.04.2010 | LP "TRI" arrived!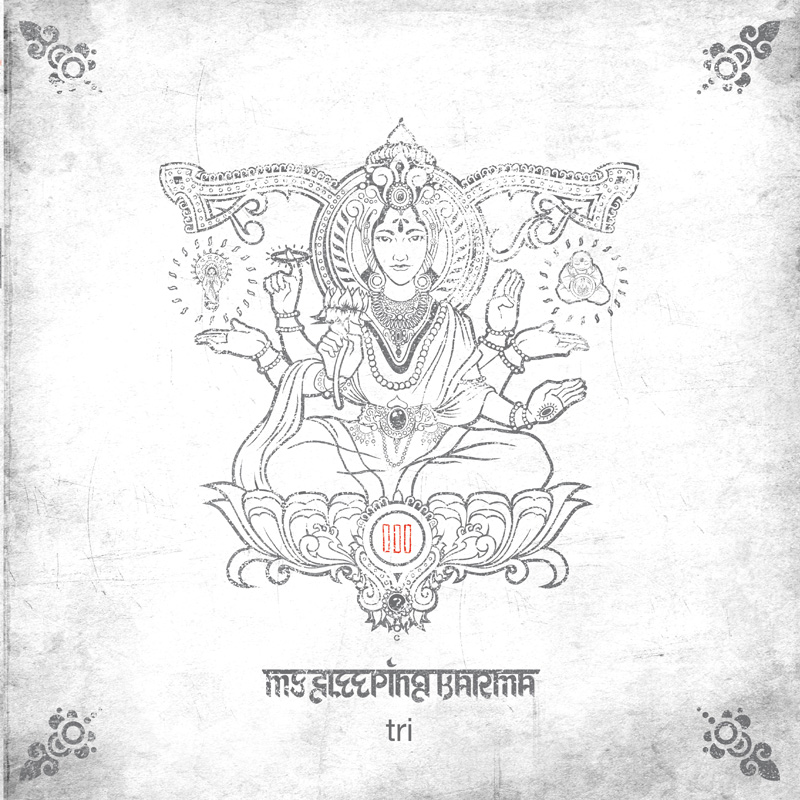 Finally the new LP "TRI" arrived. Please order it in our shop!
Cheers

06.04.2010 | Guestbook
Guestbook is open. Now you can send us feedback if you like... click the Feedback button on the left side.

20.03.2010 | New Album "Tri" OUT NOW!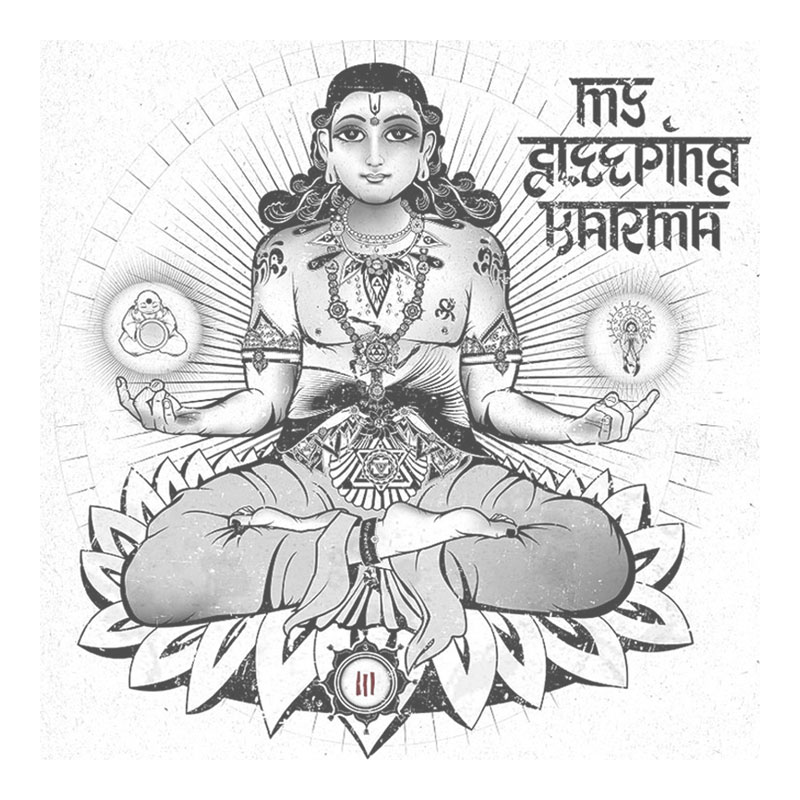 We are very proud to announce the release of our new album called "TRI". We hope you´ll enjoy it. The 6-page digipack is now available in our shop. LP- release is planned for end of april.

16.03.2010 | New Album "Tri"
Our new album called "III" will be released on friday, march 19!

10.03.2010 | New Website!
Hey bros! Today we moved our Website from mysleepingkarma.eu to mysleepingkarma.com. Within the next tri or four weeks we'll also have an update to a new design....

30.01.2010 | "Rockpalast" Recordings
German Cult Music TV Seria "Rockpalast" will record the show of Brant Bjork and My Sleeping Karma at Cologne, Underground on March 28.

2007-2009
23.12.2009 | 2010 Next Decade
Hey bros,soon we'll slip into the next decade and 2009 is history. Again, My Sleeping Karma wants to thank everyone who supported us over the years and gave us so very special times at lots of different places. You are the ones who keep it all alive! In 2010 we'd like to give something back again as we soon start recording material for our next album. If everything is working out, the release date is set on springtime. Talking about spring, My Sleeping Karma will join Brant Bjork on his european tour in march/april 2010. Dates and countries will be revealed later on. Have a peaceful christmas time and a happy new year!

02.11.2009 | Brant Bjork Tour Support
Hey friends - hope you all enjoyed the start into 2010!! We´re very proud to anounce that we will join Brant Jork on his upcomming european tour in spring 2010!! Check our "Live" section for detailed information

24.09.2009 | Thanks!
The summer is almost gone as we enjoy the last warm days of the sun in germany. We had a rad time during the last couple of months and want to thank all the people that came to see us live. Without you we are nothing! Especially the festivals like Burg Herzberg, Lott and Yellowstock will remain in our hearts. Right now, we are working on new material for our next album which is on schedule for spring 2010. Send out all your good karma and don't forget to check out the tour section. There are still some great shows coming up in 2009.

26.06.2009 | Album "Santya" now available on Vinyl
Our second record "Satya" is now also available on vinyl. Please check out our order-section.

17.04.2009 | Debut album now available on Vinyl
Our first self titeled album is now also available on vinyl. Please check our order-section.

09.04.2009 | Tour
We'll join and open stage for The Atomic Bitchwax on their current tour. Keep your ears on the following two weeks and come to see us live in germany, austria and switzerland. Please find the exact dates at the tour section. Finally, the vinyl of our debut will be available next week, but we still got issues with the pressing of Satya. All we can do is ask for patience and to say sorry. We'll keep you updated. So hope to see you all sometime soon and have a great time - wherever you are - whatever you do! Ride on & cheers, the Karma guys.

23.12.2008 | Wonderful Christmas time and a Happy New Year
Hey bros, first of all we'd like to wish all of you a wonderful christmas time and a happy new year 2009. We enjoyed 2008 to the max which was indeed a fantastic year for us with lots of shows, a new album and awesome people around us. So thanx to everyone who supported our music...you rule! Watch out for the vinyl release of both of our albums comin' soon on Elektrohasch Records and for a couple of new shows in february. Furthermore, we are proud to be part of Burg Herzberg Festival once again in 2009. This will be very special to us and we hope to catch up with many of you people! May all your spirits guide the world to enlightment! Ride on & cheers, the Karma guys

13.09.2008 | Album "Satya" will be released
The album "Satya" will be released september 20th on Elektrohasch Records (cd and vinyl). Since today you can order the CD in our Shop. We hope you like the new design and come to see us at Swamp Room Mania in munich.

15.03.2007 | We will support Brant Bjork & The Bros. in Germany!
Today we got to announce something very special to all our friends: We will support Brant Bjork & The Bros. in Germany. Further details will be added to our tour section on MySpace and our website shortly. Keep your eyes open! We get back to you soon! Cheers, the Karma guy

2006
24.12.2006 | Release Party
Again we want to thank all for your help and support througth the past year. Right now we are still working on new material and it looks like we're gonna play some of that new stuff at our CD release party on the 27th of january in our hometown Aschaffenburg. Hijos de Mayo, the kick ass post stoners from Eindhoven, will join us on stage. We hope to see you soon and wish all of you a rockin´ christmas and a happy new year!!

18.11.2006 | Album is out now!
First of all we would like to thank all of you for the patience and the support. It really means a lot to us and we feel like it's time to give something back:We are proud to announce that our 6-track debut album is out NOW! You can order it throught the "order"-area on this site.

06.11.2006 | Release by Elektrohasch Records
After having a long and constructive discussion with Stefan Koglek, we finally concluded that our debut album will still be released by Elektrohasch Records. Problems are worked out and it seems like the rain washed away some heavy storm. All this trouble should end in a good relationship. We are looking forward to that and the upcoming release!

05.10.2006 | Elektrohasch Records
Our debut Cd will be released by Elektrohasch Records (www.elektrohasch.de). Good things come to those who wait! Stay tuned for the official release date.