Moksha

15.05.2015 | Headbangerreviews

My Sleeping Karma –Moksha
Napalm/Universal
Review by Vinterd
I've never been really big into instrumental albums with only listening to a few and liking fewer, but this album . . . This album is something else unlike all the others I've heard before. The lengthy songs of My Sleeping Karma's upcoming album "Moksha" are something that I did not expect when looking at this album cover to say in the least. In each and every song there were a bunch of awesome riffs and psychedelic sounds that added this great atmospheric effects to the album that I've never heard before, and that gave "Moksha" an amazing feel to it for me. These are divided into two kinds: interludes and those that aren't interludes. The interludes are much shorter, calmer, and simpler in their make up where as the non-interludes are much longer and have so much more to them than just being more complex. They are chock full of the great combination of the drums and guitars in such a way that I, as a rock fan, can jam to at any time with how free flowing and atmospheric it is compared to a lot of the other shit I listen to every day. "Moksha" is an extremely well done album and should be heard by any devoted rock fans out there today, especially if you can love the long tracks as I did.
https://headbangerreviews.wordpress.com/2015/05/11/my-sleeping-karma-moksha/
15.05.2015 | Thesludgelord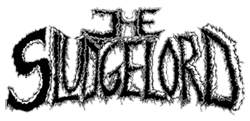 My Sleeping Karma –Moksha
Napalm/Universal
Review by Håkan Nyman
To say My Sleeping Karma floored me with their previous album 'Soma', is definitely the understatement of the century. An unknown band to me at the time, these four guys from Aschaffenburg, Germany, have been with me ever since because 'Soma' quickly turned into a go-to band for me. What i mean is regardless what frame of mind I'm in, My Sleeping Karma rstores the calm in me, they bring order solace. They pick me up when I'm down and they inspire me when I get stuck and can't move forward. What more can you ask for in life? Therefore, I was more than thrilled to be given this opportuniy to listen to and review their fifth opus, 'Moksha'.
Never before has an album lived up so much to it's title than 'Moksha'. Taken from Indian religions and philosophies, it means emancipation, liberation or release and that's exactly what My Sleeping Karma's new wax brings. Every time I listen to it, I feel set free, invigorated, happy and like a weight has been lifted from my shoulders. Why I don't play it every day before work is beyond me, since it would make each day so much better. Oh well, I might learn one of these days...right!
Built up like it's predecessor, 'Moksha' consists of "regular" songs and interludes, and the interplay between them is nothing but magic. It keeps the ebb and flow of the songs moving perfeclty, creating wonderous atmospheres. Come to think of it, the music is actually arranged akin to classical music. True, we're talking about instrumental music, where the instruments and the arrangements have to be in such a way that they elegantly and easily convery the story line. And this is where My Sleeping Karma excels. Having always taken inspiration from especially, but not necessarily, Hinduism in their quest for enlightenment, arranging their music just like classical works wonders. That and being amazing musicians!
Retaining their transcendental, psychedelic and hypnotic sound that I love so much on 'Soma', there is one significant change. Occuring occasionally, the band step off their beautiful magic carpet ride and explode into balls out led-heavy metal. This happens already in opener 'Prithvi' which starts off in full tilt, having me think for a moment that My Sleeping Karma have left their wonderful sound. I couldn't be more wrong! The heavier moments are just added for extra flavour and definitelt heightens the album. I guess it's what you call natural progression and man, it doesn't get much better than this.
What can I say? My SLeeping Karma are one of those rare bands who follows their own path 100% and that's called freedom and liberation. Add excellent instrument skills to this and you have 'Moksha'. Rarely will you find a band or an album this good. We all make our own decisions but I urge you to seek out this band and follow in their foot steps. Your life will be so much better for it!
http://thesludgelord.blogspot.com/2015/05/my-sleeping-karma-moksha-album-review.html
15.05.2015 | Streetclip

My Sleeping Karma –Moksha
Napalm/Universal
MY SLEEPING KARMA sind eine absolute Ausnahmeerscheinung in der deutschen Rockszene und ich hoffe ihre Genialität wird sich auch im Metal-Genre zu etablieren wissen. Auf ihrem fünften Album zelebrieren die Aschaffenburger erneut ihren eigenwilligen Stil, der einen auf eine musikalische Reise durch Raum und Zeit mitnimmt. 'Moksha', das sind rockige Riffs, nicht greifbare Melodien und psychedelische Versatzstücke perfekt zusammengefügt in ein monumentales Gesamtwerk. Abseits jeglicher musikalischer Trends gehen MY SLEEPING KARMA mit einem reinen Instrumentalkonzept ins Rennen. Die elf Songs wirken nur als Ganzes, einzelne Titel separat zu hören würde wohl den Charakter des Albums zerstören, die atmosphärische Tiefe und musikalische Größe diskreditieren. Wer mit den frühen ELOY vertraut ist, wird in einem Track wie 'Akasha' atmosphärische Parallelen entdecken. Der intensive Titelsong macht sprachlos - fantastisch, wie die Band hier den Spannungsbogen aufbaut. Nicht im geringsten vermisst man bei diesen elf Kompositionen den Gesang. Selten gibt es Alben die so homogen, so kompakt klingen und wo alles zusammen passt. Eine Scheibe für musikalische Gourments und Freidenker. Bands wie MY SLEEPING KARMA gebührt großer Respekt für solche musikalischen Abenteuer, die interessierten Hörern neue musikalische Perspektiven eröffnen können. Brillant!
http://www.streetclip.tv/magazine/details/reviews/article/my-sleeping-karma-moksha/
15.05.2015 | Metalunderground

My Sleeping Karma –Moksha
Napalm/Universal
Review by Thorsten
Nach dem ersten Durchlauf des Albums "Moksha" von den Aschaffenburgern MY SLEEPING KARMA, musste ich wie betäubt zwangsweise das Album nochmal hören.
Als es ein 2. Mal meine heiligen Hallen der guten Musik zum Beben brachte, kam ich nicht drumherum, es auch gleich ein 3. Mal "krachen" zu lassen. Verdammt, es ist schon 1 Uhr nachts, die Kinder und Nachbarn schlafen bereits…aber:
Inzwischen bin ich bereit für Runde 4! Ich ging davon aus, dass mir die hypnotischen indisch-klingenden "Gebetseinsprengsel" schnell auf die Nerven gehen würden, spätestens nach dem 6. Durchlauf…
Um 4.30 Uhr morgens, legte ich mich dann für 2 Stunden schlafen, denn ich brauchte jetzt erstmal Abstand zu dem eben Gehörten, doch das Album ließ nicht locker und verfolgte mich bis tief in den Schlaf! Melodien schossen mir bei geschlossenen Augen durch den Kopf…
Am nächsten Morgen habe ich die Gefühle für die Musik, die MY SLEEPING KARMA abwechslungsreich kredenzen, auf Müdigkeit, etc., geschoben.Also Kaffee gekocht, Kinder in die Schule geschickt, Nachbarn vorgewarnt dass es gleich wieder laut wird und das Album "Moksha" inzwischen zum 8. Mal gestartet. Und wieder befinde ich mich in einem einmaligen Klangkosmos zwischen Metal und Nepal, der mich nicht nur packt, sondern ganz für sich einnimmt.
Räucherstäbchen oder ähnliche Ramschware dieser Art welche gern für Scharlatanerei benutzt werden, hat´s für diesen musikalischen Trip nicht gebraucht. Ich musste keine Tiefkühlhühner opfern o.ä.! Ich drückte einfach nur "Play" auf dem Krachmacher und befand mich innerhalb kürzester Zeit in einer musikalischen "Chill-Area", ich genoss das Wechselspiel zwischen hinduistisch anmutenden Tönen die sich kunstvoll mit fetten Riffwänden und weiteren harten Metaltönen abwechselnd die Hand gaben…
Es finden Sound- und Tempiwechsel statt, die man während den ersten Durchläufen nicht vollständig wahrnimmt. Hier und da fühle ich mich auch um Jahre zurückversetzt, als Pink Floyd noch Musik schrieben, die nicht nur als "Gute Nacht – Melodien" für das inzwischen gleichaltrige Klientel gedacht war…
Braucht Ihr Schubladen um mich besser zu verstehen? Instrumental / Groove / Ambient / Progressive / Psychadelic / Spheric / Postrock & Metal! Alles klar?
Aber all das gekonnt auf einem Silberling einzubauen und bei jedem Durchlauf noch etwas neues hören zu lassen, ist ein großes Erlebnis… Kopfkino ausgelöst durch einzigartig wirkende Musik, die von mir mit 6 / 5 Punkten belohnt wird!
Inzwischen kennt mein komplett näheres Umfeld (Kinder, Nachbarn, etc) das Album und ich wurde bereits gefragt, ob das das neue Album von Jean Michelle Jarre sei… Oder ob Dream Theater jetzt auf ´nem Indientrip sind…
Das sind keine plumpen unwissenden Vergleiche, das sind aus meiner Sicht Ritterschläge und ich erkläre den Menschen nur zu gern, was sie eben gehört haben…Für Metalheads das Chillprogramm schlechthin, für Progrocker eine Sternstunde! Für Tellerrandgucker Götterdämmerung! KAUFEN und hoffentlich bald live die Messe erleben!
http://www.metalunderground.at/?p=46522